Yorkshire Health Solutions have developed a high quality community ultrasound service, performed in GP surgeries throughout the Wakefield and North Kirklees and North Yorkshire regions. The service is provided by utilising experienced Yorkshire based, UK trained ultrasonographers supported by local NHS Consultant Radiologists. The service is underpinned by a robust clinical governance programme putting patient safety, clinical effectiveness and patient experience at the centre of our service. Ultrasound examinations will be continuously audited to ensure excellence both in terms of imaging and reporting.
Yorkshire Health Solutions believe that patients should get the right test at the right time in a location most suited to their clinical needs. This is why we have used our expertise to institute a community ultrasound service for NHS patients in Yorkshire.  Appointments are referred through fax, e-referral or 'GP referral'.
Results are delivered rapidly to your doctor enabling prompt treatment or onward referral to be arranged. Images and reports are provided if you require further medical care in hospital or with another organisation so further care is not delayed. We would happily arrange a scan upon request from your GP.Reports will be returned by secure e-mail within 72 hours to the referring practice for incorporation into patient records. If onward referral is required to secondary care, the images and report can be transferred via the image exchange portal (IEP).
YHS is working with multiple primary care practitioners to provide a trusted community ultrasound service. Our partnership will provide a high quality ultrasound service closer to patients' homes, performed by senior sonographers, supported by locally based Consultant Radiologists.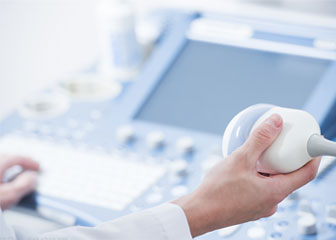 High quality service led by local NHS Radiologists
Multiple primary care locations
Integration into secondary care clinical pathways
Experienced local ultrasonographers
Electronic transfer of images to secondary care
Multiple referral options including, fax, e-referral and C&B
Working to achieve high user satisfaction
Ultrasound in your practice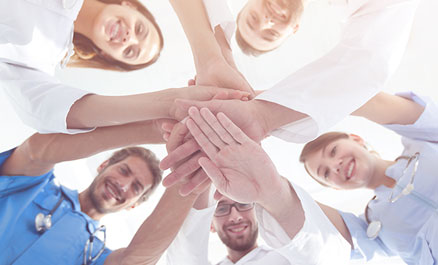 We are clinically led and have a firm belief in the pillars of clinical governance. Patient safety, clinical effectiveness and patient experience are at the heart of what we do.
We are Care Quality Commission (CQC) registered and NHS Information Governance compliant, meeting standards set by the Government for all NHS organisations