We deliver diagnostic medical imaging using state of the art equipment for the NHS and private patients. We believe that everyone should have access to the best medical imaging for his or her diagnosis.
If you need a medical ultrasound scan and have been advised by your GP, get in touch with your referral information and let us help you.
Call us on 0345 0950245 to speak to one of our friendly team. They can answer any questions you might have and talk you through all aspects of getting treatment at Yorkshire Health Solutions, including GP referrals.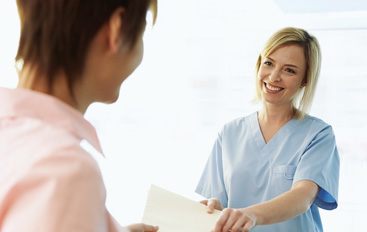 How can Yorkshire Health Solutions help?
When you have been referred by your GP or you simply do not know where to turn, we are here for you. When you choose Yorkshire Health, you can rest assured that you are being treated by some of the most skilled medical practitioners in the country, working from a location that is convenient for you. Our team offer you peace of mind and promise to keep your ultrasound results and report completely confidential.
We work hard to provide you with the reassurance and care you deserve, with a convenient booking and fast reporting of your results.
Ultrasound is used for a wide variety of scans, including:
Musculoskeletal ultrasound
Breast ultrasound
Testicular ultrasound
Endoscopic ultrasound
Gynecological ultrasound