We deliver diagnostic medical imaging using state of the art equipment for the NHS and private patients. We believe that everyone should have access to the best medical imaging for his or her diagnosis.
YHS Private Imaging Services
Yorkshire Health Solutions understands that some patients have medical insurance or are willing to pay for examinations to be performed in order to obtain a more rapid service tailored to their individual needs. We can arrange for examinations to be performed at state of the art imaging facilities across Yorkshire with examinations read by experienced sub specialist, UK trained, practicing NHS Consultant Radiologists.
We will arrange for onward communication of both imaging reports and diagnostic images when required to facilitate further medical care. Our consultant Radiologists are registered with all the major medical insurers and offer sub specialty expertise in interpreting imaging studies.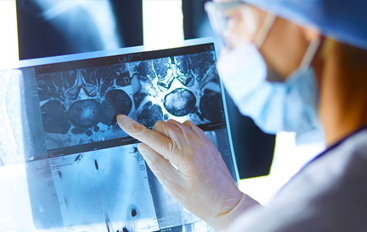 We can answer any questions you might have and talk you through all aspects of getting treatment at Yorkshire Health Solutions, including GP referrals.
You could see a Consultant in as little as 24 hours.
During your consultation, your chosen Consultant will take time to discuss your treatment plan with you. Depending on your condition and tests you have already had done, your consultant may suggest you have further tests or scans to help with diagnosis and recommend the best treatment.
Following your initial consultation, your consultant will detail an all-inclusive procedure price. For peace of mind, this covers all your treatment costs, including aftercare, so that you don't have to worry about unexpected bills. This is our Promise to you.
If you are happy with your treatment plan and the all-inclusive procedure price and are ready to proceed, we'll arrange a convenient treatment date for you. Payment can be made by debit/credit card, cash, or cheque. If you want to spread the cost of treatment, finance options are available through our chosen partners.
Private treatment is available for all patients and costs are always transparent and covered by a one-time payment, which is more affordable than you might think.
You could see a Consultant in as little as 24 hours.